Brad Stevens '99 Leads Butler to NCAA Final Four
March 30, 2010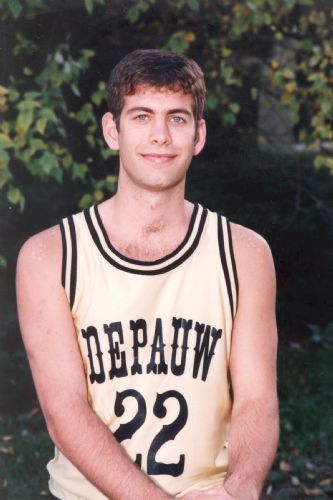 March 30, 2010, Greencastle, Ind. — When Brad Stevens graduated from DePauw in 1999 he did so as a Management Fellow with a bachelor of arts degree in economics and four varsity basketball letters.
Shortly thereafter the Zionsville, Ind., native began a career as a marketing associate at Eli Lilly in Indianapolis. That path was a short one, however, as Stevens set out on a new path and joined the Butler staff as director of basketball operations for the 2000-01 season.
One year later he was offered a full-time assistant position and on April 4, 2007, became the University's head basketball coach.
Now, nearly a decade later after the career switch, the Zionsville, Indiana, native is ready to take college basketball's biggest stage when his Butler University Bulldogs make their first NCAA Final Four appearance.
Saturday night the 32-4 Bulldogs take on Michigan State in the first national semifinal contest in Indianapolis' Lucas Oil Stadium. Stevens has directed eighth-ranked Butler to a school-record 24-game win streak which has included NCAA tournament wins over Texas El Paso, #25 Murray State, #4 Syracuse and #7 Kansas State. In three seasons his teams have posted an 88-14 and he's off to one of the best starts in college basketball history.
While at DePauw, Stevens competed all in all possible 101 games from 1995-99 and earned four varsity letters. An all-Indiana Collegiate Athletic Conference honorable mention selection in 1996, Stevens was named to the Southern Collegiate Athletic Conference Academic Honor Roll in 1999 and was a three-time Academic All-America© nominee.
Complete biographical information from his DePauw career is available here. The page also includes links to photos from his playing days. Links on the DePauw Web site referencing Stevens are also available.
Follow DePauw Athletics on Twitter | Become a Fan of DePauw Athletics on Facebook
Back