TV Station's Receipt of Incentive $ Creates "Potential Pressure Point," Says Prof. Bob Steele '69
April 2, 2010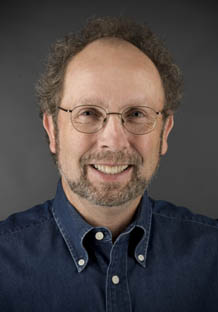 April 2, 2010, Greencastle, Ind. — A company will receive as much as $52,000 in government incentives for building a TV station in Denison, Texas, and that raises "concerns about taking taxpayer money from an entity KTEN is charged to hold accountable," according to a story in the Sherman Herald Democrat. The article includes analysis from Bob Steele, director of DePauw University's Janet Prindle Institute for Ethics.
Under the agreement between the Denison Development Alliance and KTEN Media, which will operate the new station, the latter "will receive approximately $4,000 over two years for each job held by a Denison resident and $2,500 for each job held by other residents," according to the newspaper. "The agreement states that jobs will average $28,385 per year and full time employees will have health insurance available to them. Scott Smathers, Denison Development Alliance vice president of business development, said even if KTEN chooses to hire employees who don't already live in the area, it will still mean more money to be spent in the area. Additionally, the economic agreement says that KTEN will spend approximately $1 million on equipment and facilities."
Dr. Steele, who also serves as DePauw's Eugene S. Pulliam Distinguished Visiting Professor of Journalism, believes the station should use an external ombudsman to ensure that its coverage of the Denison Development Alliance is fair and unbiased, given the relationship between the two entities.
"The agreement by the station to accept this money, which comes from taxpayers, does create a potential pressure point when it comes to journalist independence," Dr. Steele tells the newspaper. "The news department must serve as an independent,
fair watchdog on that alliance and its operations even if there is a financial connection between the business operation of the station and the development alliance. (It) must cover the Denison Development Alliance without fear and without favor."
You'll find the complete text at the Herald Democrat's Web site.
A 1969 graduate of DePauw University, Robert M. Steele is one of the nation's leading media ethicists. He was cited last Friday in an Editor & Publisher article as well as a February 16 Associated Press report on the New York Times' reporting of the capture of a Taliban leader. Steele also serves on the faculty of Florida's Poynter Institute for Media Studies, developing and leading seminars.
Source: Sherman (Tex.) Herald Democrat
Back