Olivia Mote '09 Addresses Indiana Scholarship Banquet
April 8, 2010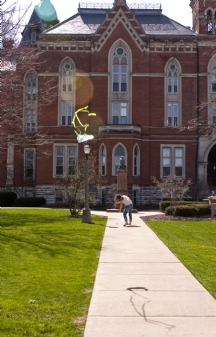 April 8, 2010, Greencastle, Ind. — "The reason I'm here tonight is largely due to the Lilly Scholarship," said 2009 DePauw University graduate Olivia Mote, who delivered the keynote speech at a scholarship dinner last night for high school students in Indiana's Randolph County. The event honored students who were awarded Lilly Endowment and Pierre Goodrich Community scholarship.
The Winchester News-Gazette reports, "2005 Lilly Scholarship recipient Olivia Mote graduated second in her class at Union City Community High School. She graduated cum laude in 2009 from DePauw University with a double major in religious studies and political science. She is currently pursuing a masters degree in Islamic studies and comparative religions at Miami University, Oxford, Ohio," writes Bill Richmond. "She said the financial freedom that comes with the Lilly Scholarship allowed her to travel the world."

"It provided me with an opportunity to explore professional paths and step back and take a look at where I might fit in," Mote told students at the banquet. "The financial freedom allowed me to focus on my education. I owe a lot to the Lilly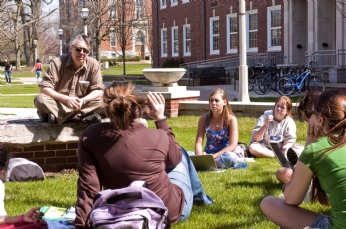 Scholarship program, as well as to my parents."

The newspaper adds, "Mote told scholarship hopefuls that regardless of the outcome of the evening's award announcements, they have all exhibited competence, resourcefulness and creativity that will serve them well in their future endeavors."
Access the complete text at the News-Gazette's Web site.
Back