Prof. Eugene Gloria Contributes to Between Water and Song: New Poets for the Twenty-First Century
March 11, 2010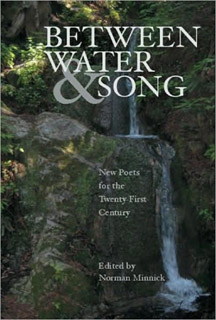 March 11, 2010, Greencastle, Ind. — The poetry of Eugene Gloria, associate professor of English at DePauw University, is included in Between Water and Song: New Poets for the Twenty-First Century. Edited by Norman Minnick, the collection has just been published by White Pine Press.
"This anthology includes new work by an intriguing and culturally diverse group of fifteen poets, born after 1960," notes the publisher. Other contributors include Maurice Manning, a former DePauw professor.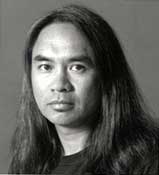 Gloria, Manning and Malena Mörling will join the editor for a reading on Wednesday, April 14, at 7:30 p.m. at DePauw's Janet Prindle Institute for Ethics.
Order the book at Barnes & Noble.com.
Eugene Gloria's first collection of poems, Drivers at the Short-Time Motel was selected for the 1999 National Poetry Series and won the Asian American Literary Award. Learn more about the professor (pictured at right) in this previous story.
Back