CMG Worldwide CEO Mark Roesler '78 Cited by New York Times
April 25, 2010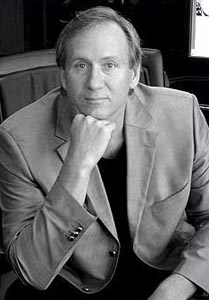 April 25, 2010, Greencastle, Ind. — "Ike Davis' major league career has only just begun, but already his name is resonating, in part because it evokes one of the great artifacts of American political history -- the 'I Like Ike' campaign slogan used on behalf of Dwight D. Eisenhower in the 1950s, when he was twice elected president," writes the New York Times' Ken Belson of the New York Mets rookie. "Davis, whose given name is Isaac, is a gold mine for fans and headline writers, said Mark Roesler, the chief executive of CMG Worldwide, which licenses the names and images of athletes and stars. Ike rhymes with like and many other words, is a single syllable, is easy to pronounce and has positive associations with a popular president and World War II military leader."
Roesler is a 1978 graduate of DePauw University.
Read more at the Times' Web site.
"No other agent in the world represents more famous people than Mark Roesler," began a report which aired on the CBS News program 60 Minutes on September 27, 2009. Details can be found in this previous story. Roesler was also quoted in a 2009 CNN report following the death of Michael Jackson.
Back