Keira Amstutz '91 Helps Indiana "Experience the Humanities"
April 9, 2010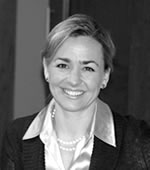 April 9, 2010, Greencastle, Ind. — "Nonprofits sometimes struggle financially to put on programs that encourage us to think, read, talk and listen," says Keira Amstutz, president and CEO of the Indiana Humanities Council and 1991 graduate of DePauw University. "But our communities need that type of interaction now, more than ever," she adds.
As the Paper of Montgomery County reports, "The Indiana Humanities Council has awarded grants of up to $2,000 to 12 nonprofit organizations for 13 projects that seek to engage the public in the humanities. The grant money will fund a variety of programs across the state, from Madison to West Lafayette. Projects include a dead poet society featuring Meredith Nicholson to a night of storytelling that explores connections between various faiths and feeding the hungry."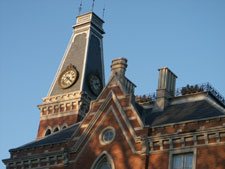 Amstutz states, "We are proud to support such a wide variety of projects that give Hoosiers the opportunity to experience the humanities at a very local level."
Access the complete story at the newspaper's Web site.
Amstutz previously served as chief counsel and director of policy for the City of Indianapolis. She led the city's successful Cultural Development Initiative, a public-private collaboration launched to elevate the city's cultural profile.
She authored a column for the March 4 issue of the Indianapolis Star. Read about it here.
Back