Prof. Kevin Howley Salutes PBS' Retiring Bill Moyers
May 3, 2010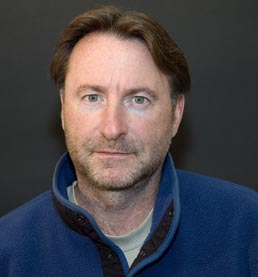 May 3, 2010, Greencastle, Ind. — "Like a lot of people across the country who are troubled by the crisis of journalism, I have mixed feelings about your retirement from the Public Broadcasting Service (PBS)," begins an open letter to Bill Moyers. The letter, by Kevin Howley, associate professor of communication at DePauw University, appears in the latest edition of the Bloomington Alternative.
"On one hand, I have grave misgivings about the future of investigative journalism and current affairs programming on public television," Dr. Howley writes. "Despite assurances from PBS executives to the contrary, I fear that in your absence journalistic standards on U.S. public television will decline precipitously. On the other hand, I appreciate your desire to take a break from the demands of a weekly public affairs program. You have been a fixture on public television for as long as I can remember, and you deserve some time for yourself."
The column goes on to offer thanks to Moyers for several things, including "never shying away from controversial subjects: abuses of executive power, reproductive rights, the separation of church and state, the corrosive influence of lobbying in legislative processes or the privatization of the military are but a few 'hot topics' you have explored." The professor also applauds the veteran journalist "for celebrating our living democracy. Fashionable as cynicism is these
days, you defy defeatism, resignation and populist pandering. Over the course of your long and illustrious career, you have demonstrated time and time again the virtues of our experiment in democracy."
Howley concludes, "I salute you, Bill Moyers, for all you have done to practice the craft of journalism in support of a democratic culture. And I wish you and your family all the best in your retirement."
Access the complete text by clicking here.
Kevin Howley is the editor of the recently published textbook, Understanding Community Media.
Back