Flutist Juliana Overmier '87 Performs Friday in Oklahoma
May 4, 2010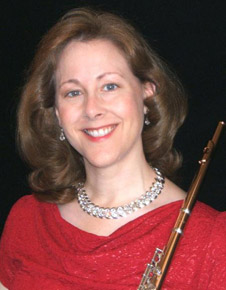 May 4, 2010, Greencastle, Ind. — Flutist Juliana Overmier, a1987 graduate of DePauw University, will perform this week in Ada, Oklahoma as part of that city's Arts and Heritage Center's First Friday series. The program will take place at noon. Overmier will be accompanied by pianist Starla Hibler. "They will perform works by Sadao Bekku, Salamon Jadassohn, Rhené-Baton and Giulio Briccialdi," reports the Ada Evening News.
Overmier teaches flute at East Central University and has directed ECU's Flute Ensemble since 2004. "She made recent news as a prize winner in the 2009 Chicago Flute Club's Solo Artist Competition, and as a winner in the 2009 National Flute Association's Convention Performers Competition in New York," notes the newspaper. "An active performer and competitor, she also has won first prize in the James Pappoutsakis Memorial Flute Competition in Boston, the Concours Artistique Lucien Wurmser in Paris, and in 2007, the Byron Hester Solo Flute Competition in Houston."
The article cites Overmier's DePauw and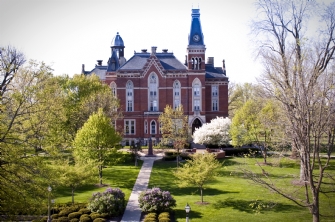 that she went on to earn diplomas from France's Nice Conservatory and the Conservatory of Bourg-la-Reine/Sceaux, as well as a master's degree from the University of Southern California, where she also won the Annual Concerto Competition.
A member of the Tulsa Opera Orchestra and Cimarron Wind Quartet, Overmier also performs with the Tulsa Symphony. She has played on several film soundtracks, including As Good As It Gets and Halloween H20.
Read the full text at the Evening News' Web site.
Back