K-PAX Author Gene Brewer '59 to Visit Illinois Playhouse
May 5, 2010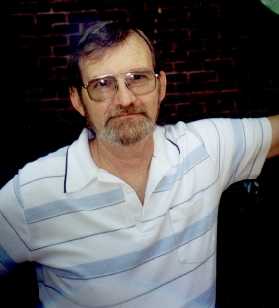 May 5, 2010, Greencastle, Ind. — "The Geneva Underground Playhouse is hosting an appearance by author Gene Brewer, who will greet people at the theater's May 16 performance of K-PAX," reports Illinois' Geneva Sun today. "Dr. Brewer, who wrote the original K-PAX novel followed by two sequels, adapted the stage play from his original novel," adds the report. Brewer is a 1959 graduate of DePauw University.
According to the newspaper, "The Geneva Underground Playhouse production of the play will be the North American premiere. It opens Friday, May 7 and will have eight performances through Saturday, May 22." The May 16 appearance by Dr. Brewer and his wife will raise funds for the non-profit community arts organization.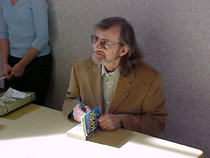 "This is a big moment for our theater," says Steve Lord, president of the Geneva Underground Playhouse board of directors. "It's an honor for us to produce the North American premiere of this play, and an even bigger honor to have Dr. Gene Brewer see the production and visit us."
The text adds, "Born and raised in Muncie, Ind., Dr. Brewer was educated at DePauw University and the University of Wisconsin-Madison. Before becoming a novelist, he studied DNA replication and cell division at several major research institutions. He now lives in New York City and Vermont."
You'll find the complete article here.
A movie version of K-PAX, starring Kevin Spacey and Jeff Bridges, premiered in October 2001. The stage adaptation made its debut in London in 2004.
Gene Brewer returned to DePauw for a lecture on May 2, 2002. Learn more in this previous story.
Back