Nation's Partisan and Angry Tone is "Deeply Worrisome" to Lee Hamilton '52
May 16, 2010
May 16, 2010, Greencastle, Ind. — "Everywhere you turn these days, you find someone insisting that Americans are fed up," writes Lee H. Hamilton in a newspaper op-ed. "They're angry at the White House, or at the government in general, or at politicians as a breed." According to the veteran statesman and 1952 graduate of DePauw University, "Anger is nothing new in American politics, but the sort of road-rage being directed at elected officials -- public servants being spat upon, threatened with death, taunted with racial slurs -- is deeply worrisome."
A Democrat who served 34 years in the U.S. House of Representatives, Hamilton states, "We're better than this. The concerns being expressed -- about the reach of the federal government, the level of public spending, the right way to fix our health care system -- are entirely legitimate, but threats of violence and ginned-up hatred suggest a polity spinning out of control. Shrill politics undermines our ability to tackle our problems. A politics that consists of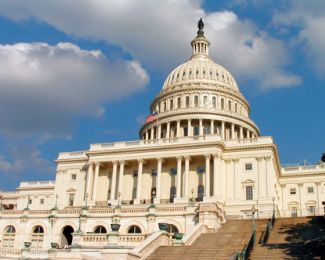 debasing, demeaning, or attempting to silence the people with whom you disagree is a sure sign of democracy in decline."
Hamilton points out that serious threats directed toward members of Congress have tripled in the past year and notes, "we now live in a world in which one can choose never to read or listen to a word with which one disagrees -- in fact, as New York Times editor Bill Keller recently put it, in today's media 'it is possible for people to feel fully informed without ever encountering an opinion that contradicts their prejudices.' Communications technology has made it easier for inciting rhetoric to spread rapidly, get amplified by public hotheads, and be taken seriously by people on the verge of losing control."
The man who co-chaired the 9/11 Commission and Iraq Study Group concludes, "In the hyper-partisan atmosphere that prevails today, our responsibilities as citizens are even more difficult. We cannot always trust political leaders to steer the body politic in fruitful -- as opposed to divisive and inflammatory -- directions. It becomes our job to
calm things down, understand the issues before us, and insist that our elected officials seek common ground with those on the other side of the aisle as they focus on tangible and pragmatic policy-making. This would go a long way toward toning down our out-of-control public discourse, and toward nudging our democracy back onto the path that made it great."
You'll find the complete column at the Web site of the South Bend Tribune. (at left: Hamilton talking with DePauw students inside historic East College)
The author of Strengthening Congress, and How Congress Works and Why You Should Care, Lee Hamilton is co-chairing the Blue Ribbon Commission on America's Nuclear Future. Newsweek has called him "Mr. Integrity," while the New York Times' David Brooks opined, "The country is hungering for leaders like him: open-minded, unassuming centrists who are interested in government more than politics." Read more about him in this recent story.
Back