FCC's "Help" in Bolstering TV Journalism "Not a Good Idea," Argues Prof. Jeff McCall '76
May 18, 2010
May 18, 2010, Greencastle, Ind. — "Professional media associations are justifiably upset that the FCC might take it upon itself to save journalism," Jeffrey M. McCall, professor of communication at DePauw University, tells Broadcasting & Cable. Dr. McCall is quoted in an article which examines the possibility of the Federal Communications Commission taking interventional steps to ensure the survival of broadcast and cable news operations.
Professor McCall tells the publication, "Journalism's financial and ethical struggles have been real in recent years, but having the FCC or any other agency step in to 'help' is not a good idea ... I think it is fine that the FCC raise concerns about the state of journalism and even scold the media industry for its performance. But FCC involvement should stop at jawboning."
You'll find the full story -- "Broadcasters, Cable Fight Intervention: Fear that FCC meddling could remake TV news business" -- by clicking here.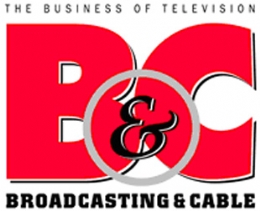 Jeff McCall, a 1976 graduate of DePauw and author of Viewer Discretion Advised: Taking Control of Mass Media Influences, is one of the nation's most called upon analysts of media matters and has been cited in articles published by approximately 100 newspapers. On May 10, he talked with Advertising Age about a move toward measuring the "engagement" of TV audiences. The previous day he was quoted yesterday in a Mediaweek article on cable television's History Channel and was cited in an April 29 Los Angeles Times story on the ratings decline experienced by American Idol. The professor also recently weighed in on television's Marriage Ref in an Indianapolis Star op-ed.
Source: Broadcasting & Cable
Back