DePauw Drops to NCAA Softball Loser's Bracket after Loss to Linfield
May 22, 2010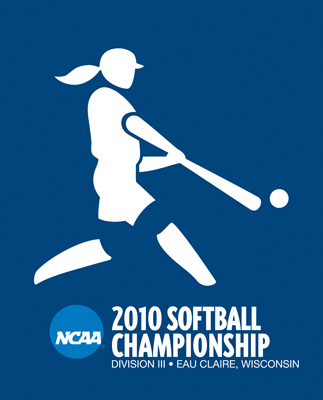 May 22, 2010, Eau Claire, Wis. — DePauw pitcher Megan Soultz limited one of Division III's most powerful lineups to just six singles, but the offense scored just one as the 10th-ranked Tigers dropped a 2-1 decision in the winner's bracket to 8th-ranked Linfield.

The Tigers dropped to 40-8 with the loss and into the loser's bracket where they'll face Eastern Connecticut State at Noon CDT tomorrow. DePauw defeated Eastern Connecticut by a 2-0 score in eight innings on March 24 in Clermont, Fla. as it handed all-America pitcher Molly Rathbun her only loss of the season.

Linfield improved to 41-5 and advanced in the winner's bracket where it will play the winner of the East Texas Baptist-Christopher Newport contest.

The teams battled through four scoreless innings before Linfield scored two in the fifth. Candice Fujino led off by being hit by a pitch and moved to second on Kayla Hubrich's bunt single. Rochelle Friend advanced both runners with a sacrifice bunt and Emma Lepp delivered a single to center which scored Fjuino. Staci Doucette followed with a single which a diving Brianne Weeks stopped, but Hubrich scored on the play.

DePauw scored one in the bottom of the sixth when Jen Kosinski ripped a two-out double off the fence in center and Emma Minx followed with a double to right scoring Kosinski.

The Tigers' other best scoring chance came early as Holly Paris led off the second with a single through the right side and pinch-runner Sam Szyska advanced to second on Amy Hallett's sacrifice bunt. Haley

Buchanan singled up the middle with two outs, but Wildcats' pitcher Claire Velaski got Cymone Allen to pop out to short.

Buchanan had two of DePauw's five hits, while Hubrich paced Linfield with three of its six hits and Doucette added two.

Soultz dropped to 29-6 with the loss, while Claire Velaski improved to 19-2.

NOTES: Linfield entered the Finals as the nation's leader in slugging percentage (.609) and homers (1.66/game), second in batting average (.367) and fourth in scoring (7.84 runs per game). Megan Soultz pitched in the 150th game of her career which tied the NCAA Division III record held by Nan Duga of Springfield (1998-2001). With the second out of the fourth inning Soultz broke the Division III innings pitched mark of 889 1/3 held by Janice Lemcahk of Kean (1986-89). Soultz already holds the Division III record with 146 pitching starts. DePauw's loss to Linfield was its second in the NCAA tournament to the Wildcats as it lost by a 9-0 score in the 2007 finals. The Tigers are 17-8 all-time in NCAA tournament games. Soultz is tied for the Division III lead this year with 29 wins.
Follow DePauw Athletics on Twitter | Become a Fan of DePauw Athletics on Facebook
Back