Steve Langerud Quoted in Pittsburgh Post-Gazette Story on Salary Disclosures
May 24, 2010
May 24, 2010, Greencastle, Ind. — "The single biggest risk of knowing salary information, whether because it's public or a slip of confidentiality in a private company ... is poor performance," Steve Langerud, director of career development at DePauw University, tells the Pittsburgh Post-Gazette. The story examines the ramifications of employees sharing information about their salaries within the workplace.
Tim Grant writes that Langerud feels "it could put a strain on relationships, cause friction in the workplace and disrupt productivity. It might be a genuine performance issue that causes some pay disparities, and in some cases it might be helpful for the person who discovers he is making less than other co-workers to address it with his supervisor in relation to his standing and his salary for the job they do."
According to Langerud, "At the end of the day, this could turn into a positive transparent discussion about performance, compensation and how they are related."
You'll find the complete article at the newspaper's Web site.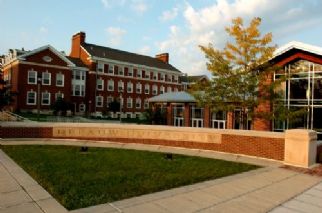 Langerud has been quoted in a number of recent pieces, including one in which he offered tips that supervisors and managers can use to improve their job performance. He was cited in another article on the salaries 2010 college graduates can expect.
You're also invited to visit DePauw's career services Web site.
Source: Pittsburgh Post-Gazette
Back