Prof. Jeff McCall '76 Discusses Media Issues on TV's O'Reilly Factor
May 24, 2010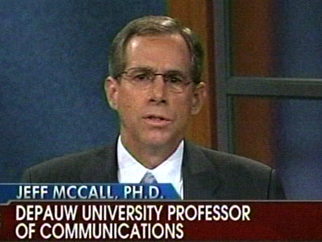 May 24, 2010, Greencastle, Ind. — The sting operation that caught Sarah Ferguson on camera, apparently trying to sell access to her ex-husband, Prince Andrew, is getting more news coverage than is warranted, according to Jeff McCall. The professor of communication at DePauw University was a guest on TV's O'Reilly Factor tonight and disagreed with host Bill O'Reilly's contention that the media "catch" of the Duchess of York was not unlike a 60 Minutes sting designed to nab public officials on the take.

[Download Video: "Dr. McCall Asks, Is It News?" - 771kb] "We're talking about government officials there and Sarah Ferguson is not a government official," Dr. McCall stated. "Keep in mind, this story is not about Prince Andrew. If it's about him, it's a bigger story. If it's about her, I think it goes into the 'who cares' (category)."
It marked McCall's ninth appearance on the FOX News Channel show, which is the most-watched information program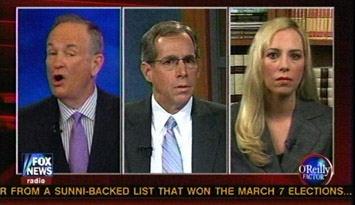 on cable television. Caroline Heldman, associate professor of politics at Occidental College, joined in the discussion.
O'Reilly also raised questions about apparent ad-libs made by a reporter and anchor during Sunday's World News Tonight on ABC. In a story about the oil spill on the Gulf Coast, former Alaska Governor Sarah Palin wondered why more questions weren't being raised about the support the oil industry provided for the Obama presidential campaign. At the end of the piece, the reporter called the remarks "really striking ... from the woman who popularized that phrase, 'Drill, Baby, Drill.'" The anchor responded, "And the Republicans certainly take their share of donations from the oil industry."
O'Reilly asked McCall, "What does that have to do with the oil slick?"

[Download Video: "The Professor's View" - 1012kb] "The report gave the Obama administration a pretty rough ride, " McCall noted. "And then right at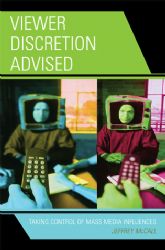 the end I think the news anchor felt compelled to try to provide some balance, so he lobbed this thing out about the Republicans getting oil money. But it doesn't work because there's no context, there's no perspective. And the Republicans do get oil money, but let's do a story about that and not just lob it in there without a context, without any perspective."
A 1976 graduate of DePauw, Jeffrey M. McCall is author of Viewer Discretion Advised: Taking Control of Mass Media Influences and has been cited in articles published by more than 100 newspapers. He is cited in this week's Advertising Age. On May 18 in Broadcasting & Cable, Professor McCall discussed the possibility of Federal Communication Commission intervention on behalf of struggling broadcast news organizations. He's also recently been quoted in a Mediaweek article on cable television's History Channel and was cited in an April 29 Los Angeles Times story on the ratings decline experienced by American Idol.
Source: Fox News Channel
Back