Return to DePauw for Alumni Reunion Weekend, June 9-13
May 26, 2010
Also: Alumni Reunion Weekend Web Site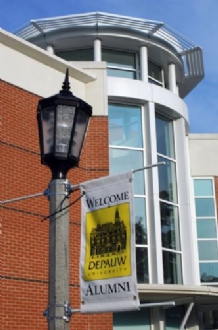 May 26, 2010, Greencastle, Ind. — Several thousand people will gather to celebrate lifelong friendships and an intellectual curiosity that were nurtured during their years at DePauw during the University's Alumni Reunion Weekend 2010. Set for June 9-13, this year's event will Alumni College sessions, music and art presentations, and myriad opportunities for reconnecting with friends, professors and the campus that was "home" for four years.
The Alumni Celebration at 4 p.m. on Saturday, June 12, will include a speaker from the 5th year reunion in addition to the traditional 25th and 50th reunion speakers. Giving remarks on behalf of their classes will be Lawrence "Larry" W. Clarkson, 50th reunion Class of 1960; Kathy Patterson Vrabeck, 25th reunion Class of 1985; and James D. Larson, 5th reunion Class of 2005. There also will be a special address by President Brian W. Casey.
On Saturday evening, reunion classes will reminisce and celebrate during their receptions and dinners. Then, join fellow alumni of all ages for a special evening of entertainment in a transformed Bowman Park -- complete with a dance floor for swinging to the sounds of Indianapolis' Cool City Swing Band.
Every year, Alumni Reunion Weekend reinvigorates not only those who participate, but also the University we love. During Reunion Weekend, you will renew ties with friends, explore new ideas and discover common bonds with newly found friends. This year's program promises to be an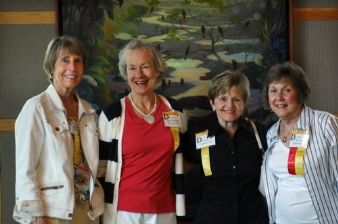 energizing weekend that will bring our alumni community together to celebrate DePauw.

Check out comprehensive information about Alumni Reunion Weekend and a complete schedule of events for the weekend, on this Web page. While there, click on your class reunion year to see who is planning to attend ARW 2010.
For coverage of last June's Alumni Reunion Weekend, click here.
Back