Media Outlets Report on DePauw's Move to NCAC
June 10, 2010
June 10, 2010, Greencastle, Ind. — "We are looking forward to competing with and forging new rivalries with the members of the NCAC and know that this will take the Monon Bell game, which we feel is the greatest rivalry in small-college athletics, to an even higher level," DePauw head football coach Robby Long tells the Indianapolis Star. Today's edition of the newspaper includes a story by Jeff Rabjohns on yesterday's announcement that DePauw will be joining the North Coast Athletic Conference.
"The storied Monon Bell football rivalry between DePauw and Wabash just became a conference affair again," writes Rabjohns, noting that Wabash is an NCAC member. "The rivalry began in 1890, and last year's game was the 116th in the series. Wabash leads 54-53-9, but DePauw holds a 37-35-6 lead since the 360-pound Monon Bell became a traveling trophy. The Bell is so coveted, it has been stolen by rival students in capers that have become part of the game's lore.The Tigers will begin playing in the NCAC in 2011-12 in all sports except football, which starts in the fall of 2012 due to existing contracts."
"It's such a big game that it's hard to believe it could get any bigger," Wabash head coach Erik Raeburn tells the Star of the annual battle for the Bell. "But I guess if we're conference rivals, it could make it more intense."
Another piece, in Ohio's Springfield News-Sun, begins, "All the coaches'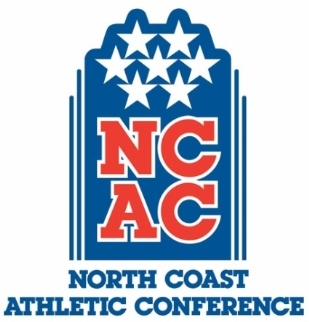 and players' jobs at Wittenberg University just got tougher. The North Coast Athletic Conference announced Wednesday, June 9, that DePauw University will join the conference, replacing Earlham College. DePauw, located in Greencastle, Ind., has won the all-sports trophy in the Southern Collegiate Athletic Conference five years in a row."
"It's not only a good football program, but a tremendous athletic department," Wittenberg football coach Joe Fincham is quoted. "It's going to bring a lot of challenges for our program, but winning the all-sports trophy just got a whole lot harder, too."
A nationally distributed Associated Press article also details DePauw's move to the NCAC. Access it at the Web site of the Chicago Tribune.
You're invited to visit the official online home of DePauw athletics as well as the Monon Bell page.
Back