Accountability "Refreshing" and in Short Supply These Days, Opines Prof. Kevin Howley
June 14, 2010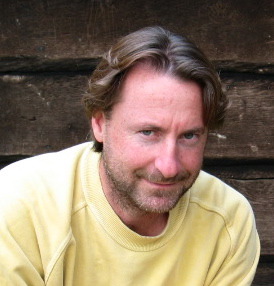 June 14, 2010, Greencastle, Ind. — "In recent weeks, a handful of seemingly unrelated events -- the BP oil disaster in the Gulf, an Israeli commando raid on a Gaza-bound humanitarian flotilla, umpire Jim Joyce's blown call that cost Detroit Tiger's pitcher Armando Galarraga a perfect game and reporter Helen Thomas's abrupt retirement from the White House press corps over her controversial remarks on Israel-Palestine -- offer valuable lessons about taking responsibility for one's actions," according to Kevin Howley, associate professor of communication at DePauw University. In this week's Bloomington Alternative, Dr. Howley offers his thoughts on "an index of accountability."
Although it happens rarely, according to the professor, "it is heartening to know that there are people in public life who acknowledge mistakes and attempt to make amends for their words and deeds. Take the example of Jim Joyce, the first-base umpire whose blown call spoiled Armando Galarraga's June 2 bid for a perfect game. Upon realizing his error, Joyce had enough respect for himself, for Galarraga, and for the game of baseball, to admit his mistake -- and to own it ... For his part, Galarraga was a good sport about the entire episode. The next day, Galarraga presented Joyce, who was working behind the
plate, with the lineup card. The two men shook hands and then, a tearful Joyce patted Galarraga on the shoulder in an admirable display of good sportsmanship and mutual respect."
Howley opines, "The incident reveals the value and palliative effects of accountability -- an increasingly rare commodity in public life. Detroit Free Press columnist Brian Dickerson summed it up well when he wrote: 'Armando Galarraga is an artist. But my fondest hope for my children is that they grow up to be like Jim Joyce.'"
Read the complete column at the weekly newspaper's Web site.
Kevin Howley is the editor of the recently published textbook, Understanding Community Media. He recently wrote a column on the retirement of PBS' Bill Moyers. Access it here.
Back