Orange Prize Winner Barbara Kingsolver '77 Profiled in UK's Guardian
June 13, 2010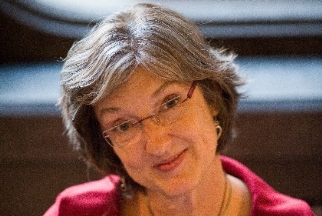 June 13, 2010, Greencastle, Ind. — "I don't understand how any good art could fail to be political," Barbara Kingsolver tells the UK's Guardian. The author of The Lacuna and 1977 graduate of DePauw University is featured in the British newspaper days after winning the prestigious Orange Prize for Fiction.
According to Kingsolver, "Good fiction creates empathy. A novel takes you somewhere and asks you to look through the eyes of another person, to live another life. Literature sucks you into another psyche. So the creation of empathy necessarily influences how you'll behave to other people. How can that not affect you politically?" (at right: Kingsolver receiving the Orange Prize on Wednesday, June 9)
"She won a scholarship to study classical piano at DePauw University in Indiana,
but gave up music for a biology degree," writes Maya Jaggi of Kingsolver. "She still loves the piano."
"It's the only time when the words in my brain stop," Kingsolver tells the Guardian. "Music gives me relief from the flood of words that wakes me up in the morning. It's like a gushing faucet, but it stops when I'm concentrating on playing."
The story notes, "After graduating in 1977, she lived in Greece and France, working on digs and living on communes, until her visa ran out, and she chose graduate school in Tucson to study ecology and evolutionary biology. In Arizona, near the Mexican border, she stumbled on another America. 'I fell in with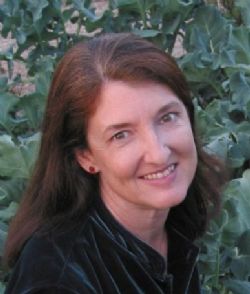 people assisting refugees fleeing war in Central America and Chile that was funded by the U.S. government. They were fleeing phosphorus bombs I'd paid for with my tax dollars. I learned Spanish, and a new side of the story, from Chilean refugees sleeping on my floor.'"
Access the complete text, "A life in writing: Barbara Kingsolver," by clicking here.
Barbara Kingsolver's thirteen books of fiction, poetry, and creative nonfiction include The Bean Trees, Animal Dreams and The Poisonwood Bible, which was on the shortlist for the 1999 Orange Prize. Translated into nineteen languages, her work has won a devoted worldwide readership and many awards, including the National Humanities Medal.
In 1994, Kingsolver delivered the commencement address at DePauw, and was also awarded an honorary degree during the ceremony (seen in above photo). "The best thing about DePauw is that it required me to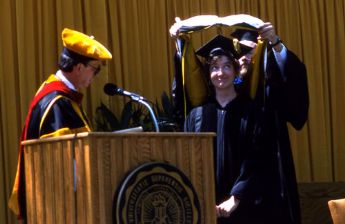 take courses in poetry and mathematics and biology and history," Kingsolver told the audience. "I was not allowed to be narrow in my interests, and I was rewarded for trying really hard to see the fibers of logic and consequence that connect poetry and biology and history. I believe that's the most precious and useful kind of education that a person can ever have."
A summary of Kingsolver's speech -- including an MP3 of the complete address, which was titled "As Little Advice as Possible" -- can be found here.
Back