Kara Bernsee '01 to Address Iowa Health Care Association Convention
July 29, 2010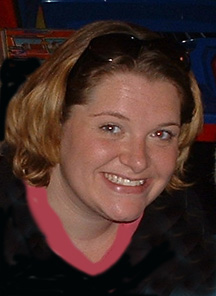 July 29, 2010, Greencastle, Ind. — Kara Bernsee, a 2001 graduate of DePauw University, will make two presentations at the Iowa Health Care Association's 2010 convention. She will speak on "How to do Marketing on a Limited Budget in Your Retirement Community" and "Overcoming Objections: Moving Seniors Out of Their Homes and into Your Communities." The event will take place September 28 in Des Moines.
Bernsee has 9 years of marketing experience in all levels of care of senior living and is currently the director of marketing outreach for Woodlands Creek Retirement Community in Clive, Iowa. She also led the National Council on Aging's (NCOA) "My Medicare Matters" Campaign in St. Louis, Missouri, and has spoken on senior care to large corporations such as Ford and Boeing.
After receiving her undergraduate degree from DePauw, she earned a Master's in Gerontology from the University of Missouri-St. Louis.
Learn more in this previous story.
Back