Prof. Jeff McCall '76 Assails Reality TV Tactics in Christian Science Monitor Story
June 14, 2010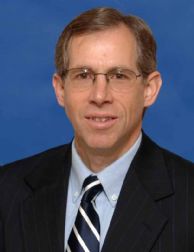 June 14, 2010, Greencastle, Ind. — "The parents of a Abby Sunderland, already under fire for allowing their daughter to attempt a round-the-world, record-setting solo sail, are being stung by more criticism for reportedly signing a reality TV deal," begins a Christian Science Monitor story which quotes a DePauw University professor. Daniel B. Wood writes, "Reality TV has drawn its share of the criticism since bursting onto the media landscape in the 90s. But more recent shows, including TLC's Jon & Kate Plus 8, have upped the ante."
Jeff McCall, professor of communication at DePauw, tells the publication, "It is a sad reflection on the media industry that programmers will stoop so low as to exploit kids for profit. I am saddened that major networks have so little moral compass."
Dr. McCall adds, "Audiences must reject this kind of programming by not watching it, thus hoping that producers will get the message. Media consumers should also contact advertisers who support these programs to express their displeasure."
You'll find the article, headlined "Abby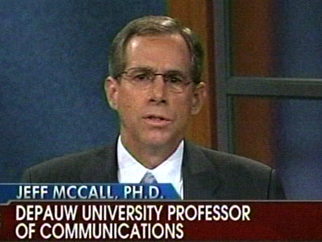 Sunderland sailing ordeal: A new low for reality TV?," at the Monitor's Web site.
A 1976 graduate of DePauw, Jeffrey M. McCall is the author of Viewer Discretion Advised: Taking Control of Mass Media Influences and has been cited in articles published by more than 100 newspapers. On Saturday, his op-ed on whether the news industry is need of a federal bailout was published in the Indianapolis Star. He also appeared on the May 24 edition of FOX News Channel's O'Reilly Factor, his ninth time on that program. Last August, the professor bemoaned the manipulation of children by reality TV shows in a nationally syndicated column by Froma Harrop.
Source: Christian Science Monitor
Back