"Impressive First Novel" by Prof. Nic Pizzolatto, Galveston, Hits Bookstores Today
June 15, 2010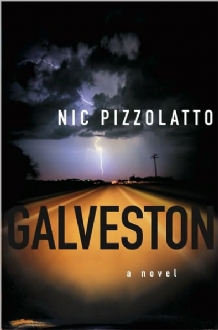 June 15, 2010, Greencastle, Ind. — Galveston, a novel by Nic Pizzolatto, assistant professor of English at DePauw University, arrives in bookstores today. Published by Simon & Schuster, the book is also available as an eBook.
In a starred review Publishers Weekly opines, "Pizzolatto, author of the story collection Between Here and the Yellow Sea, takes a hard-edged look at the stormy life of a compassionate criminal in his impressive first novel. On the same day in 1987 he's diagnosed with lung cancer, Roy Cady flees New Orleans, taking along Raquel 'Rocky' Arceneaux, a pretty 18-year-old with a lurid past, whom he rescues from some hoods in the wake of a bloodbath. Rocky persuades him to stop in Orange, Tex., to pick up Tiffany, her three-year-old sister, and by the time they reach refuge in a rundown Galveston motel, 40-year-old
Roy finds himself an unlikely father figure even as he struggles with a romantic attraction to Rocky. Pizzolatto's insightful portrayal of the heroic Roy, who takes a beating for trying to help the two girls, is rough and tumble real. As Pizzolatto switches smoothly between past and present, he vividly captures Galveston in all its desperate vulnerability as it faces the approach of Hurricane Ike in September 2008."
Bill Ott of Booklist calls Galveston "a taut first novel suffused with a strong noir sensibility ... The inevitable downward arc of all noir can bring a certain dreary sameness to the proceedings, especially if the writer paints his disasters by the numbers, but Pizzolatto builds tension by moving back and forth in time: we know it all goes bad, but we don't know how. Add to that a writer with a real feel for the special poetry of noir, and you have a fine crime-fiction debut."
The San Antonio Express-News includes Galveston on a list of recommended summer reads. "'A doctor took pictures of my lungs.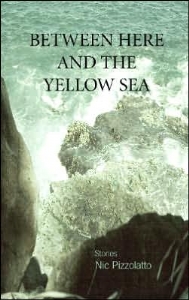 They were full of snow flurries.' So begins the hard-boiled noir by young writer Nic Pizzolatto, who makes the Gulf Coast city both the setting and a character in his debut novel," writes Steve Bennett. Read more at the newspaper's Web site.
Professor Pizzolatto's fiction has appeared in the Atlantic, Oxford American, Best American Mystery Stories and other publications. Between Here and the Yellow Sea was published in 2006 and was named by Poets & Writers magazine as one of the top five fiction debuts of the year and his work has been a finalist for the National Magazine Award.
Order Galveston at Barnes & Noble.com and Amazon.com.
Video of Nic Pizzolatto is available at the publisher's Web site.
Back