Indiana Basketball Hall of Famer Jim Callane '64 to Serve as Grand Marshal of Parade
June 18, 2010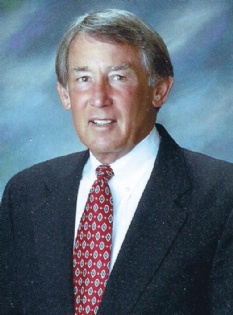 June 18, 2010, Greencastle, Ind. — "A former Linton-Stockton High School basketball coach will serve as the parade marshal in the Freedom Festival's annual parade -- which is slated for 10 a.m. on July 5 in downtown Linton," begins a story in Indiana's Greene County Daily World announcing the selection of Jim Callane. A 1964 graduate of DePauw University, Callane had a long and distinguished career as a coach and athletic director and is an inductee of the Indiana Basketball Hall of Fame.
Callane was a member of three Rushville High School semistate teams, notes the newspaper. "Following graduation, Callane attended DePauw University where he continued his excellence in basketball. While there, Callane was a two-year starter for Indiana Basketball Hall of Fame Coach Elmer McCall. In 1964, Callane earned the title of MVP for All-Indiana Collegiate Conference Team, held the Indiana State University Fieldhouse single game scoring record and was selected Small College All-American Honorable Mention. In 2002, Callane was inducted into the DePauw University Athletic Hall of Fame."
Callane spent 15 years coaching basketball at Danville, Linton-Stockton and Kokomo Haworth High Schools and became athletic director at Kokomo High School in 1987. Timberly Ferree writes, "When he retired in 2005, Callane had led Kokomo High School to five IHSAA team state championships, six IHSAA team state runner-ups, 11 individual state champions, two IHSAA Mental Attitude Award Winners including his son, Jamey Callane, L.V. Phillips Mental Attitude Award winner in baseball (1988). Callane was also the Dean of the North Central Conference Athletic Directors in
2005 and he hosted the first NCC Sportsmanship Conference in 1997."
Callane is still active in the community, serving as vice president of the Kokomo-Center School Board. He is also secretary of the Indiana Basketball Hall of Fame.
Read more at the newspaper's Web site.
Learn more about Jim Callane in this previous article.
Back