Washington Post: Scott Rasmussen '86 "A Driving Force in American Politics"
June 17, 2010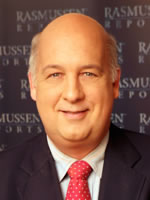 June 17, 2010, Greencastle, Ind. — "Here is a fun fact for those in the political polling orthodoxy who liken Scott Rasmussen to a conjurer of Republican-friendly numbers: He works above a paranormal bookstore crowded with Ouija boards and psychics on the Jersey Shore," begins an article in today's Washington Post. "Here's the fact they find less amusing: From his unlikely outpost, Rasmussen has become a driving force in American politics." The story details the "spike in clout" of Rasmussen, a 1986 graduate of DePauw University.
The piece by Jason Horowitz notes, "In 1978, during a traffic jam on the way to the Jersey Shore, he and his father hashed out an idea for an all-sports network. Over the family's living-room coffee table, they decided to name it Entertainment Sports Programming Network, or ESPN. They invested $9,000, charged to a credit card, and brought on as an investor Getty Oil, which eventually put up millions." Bill Rasmussen, Scott's father, is a 1954 DePauw graduate.
You'll find the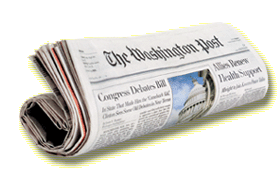 story, "Pollster Scott Rasmussen's numbers are firing up Republicans and Democrats," at the Post's Web site (a registration may be required to view the piece).
In January, the Wall Street Journal noted the accuracy of Rasmussen's polls. Columnist Michael Barone has called him "one of America's most innovative pollsters."
Learn more about Scott Rasmussen, author of In Search of Self-Governance, in this recent write-up.
Back