"Solid" Work of Broadcaster John Herrick '10 Spotlighted in Newspaper
June 20, 2010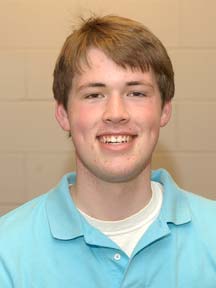 June 20, 2010, Greencastle, Ind. — John Herrick, a May 2010 graduate of DePauw University, has "been right there on the sidelines or in the press box for so many of DePauw's remarkable sports performances" over the past four years, notes the Banner-Graphic of Greencastle. "His career as a college broadcaster culminated shortly after graduation, when he was named in the top 20 of the Sports Talent Agency of America's (STAA) all-American competition. It was the second time Herrick has been so honored, having finished 16th as a junior and 19th as a senior."
"His radio stuff is solid; his television stuff is even better," the STAA's John Chelesnik tells the newspaper. "His writing skills, his degree of comfort on camera and his ability to let his personality come through on camera are unique for someone of his age."
The article by Jared Jernagan notes that Herrick got a running start as a freshman at DePauw, earning valuable early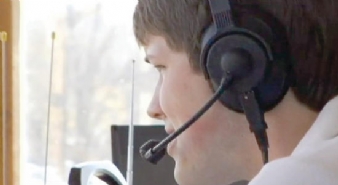 experience at student radio station WGRE. "We had about 10 kids in the sports staff my first semester freshman year," Herrick recalls. "By the time second semester rolled around, there were only two -- me and the assistant sports director at the time. I'd heard all about the women's basketball team and how they might be able to go to the national championship. I never even thought that I might be able to call that game. That's when things kind of got started. I just stayed involved all freshman year and that opportunity opened up, and that was huge."
"One thing I've always like about John is he has a great attitude and he really wants to learn," says Jeff McCall, professor of communication and faculty adviser to WGRE. "He doesn't mind to have guidance or directions. He wants to respond to that. He's not so wrapped up in himself that he doesn't want to improve. I think that's important for anybody

who goes into sports media. You always have to be ready to take some constructive criticism and then go forward., adds Dr. McCall, a 1976 graduate of DePauw.
You'll find the complete feature at the Banner-Graphic's Web site.
John Herrick was among the WGRE staffers honored by the Indiana Associated Press Broadcasters Association at an awards banquet in April. Also available Herrick's April interview with Butler University men's basketball coach Brad Stevens '99.
Back