Tamra Walker '98 Named Principal of Greencastle Primary School
June 22, 2010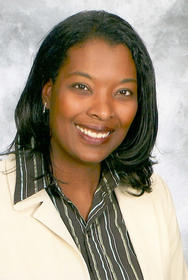 June 22, 2010, Greencastle, Ind. — "When Ridpath Primary School returns from break in August, it will be with a new principal, but one who is not an entirely new face," reports the Banner-Graphic of Greencastle. "At its June meeting, the Greencastle Community School Board voted to name Tamra Walker the new principal at Ridpath. Walker has spent the last five years as assistant principal at Tzouanakis Intermediate School" and is a 1998 graduate of DePauw University.
"Ridpath is in great shape," Walker tells the newspaper. "We're going to continue our focus on literacy, and one of our goals will be to really improve student attendance overall. Although it's good, we want to move that to great. That's something the community will be hearing about."
Jared Jernagan writes, "Walker is beginning her eighth year with Greencastle Schools, having now worked at all five buildings of the corporation. Prior to her time at Tzouanakis, she spent a year with the split assignment of assistant principal at
both Greencastle High School and Greencastle Middle School." She previously spent five years in Indianapolis teaching fifth grade in the Wayne Township School system.
Read the entire article at the Banner-Graphic's Web site.
Learn more about Tamra (Garnes) Walker in this previous story.
Back