Prof. Kevin Howley: Media Ignore "Fundamental Problems" in Afghanistan
June 28, 2010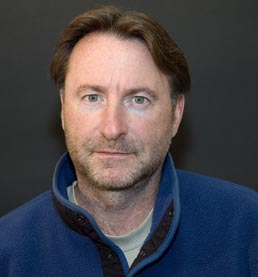 June 28, 2010, Greencastle, Ind. — According to Kevin Howley, associate professor of communication at DePauw University, "despite round-the-clock press coverage of the BP oil disaster, there's been precious little attention paid to the pernicious effect of corporate lobbying and influence peddling on American political processes, labor and economic standards, and economic well-being." In a Bloomington Alternative op-ed, Dr. Howley states, "From Enron to Bernie Madoff, the dominant media narrative typically fixes blame on 'a few bad apples.' Doing so studiously avoids any mention of the structural arrangements that lead to corruption and abuses of power in the first place."
The column also examines the flap over a Rolling Stone profile of General Stanley McChrystal in and his subsequent dismissal as commander of U.S. forces in Afghanistan. "Despite all the press coverage of McChrystal's comments and his subsequent dismissal, the mainstream media has all but ignored the substantive questions raised by Michael Hastings profile of McChrystal. While not inconsequential, the press corps' emphasis on the tension between McChrystal and his team and the U.S. civilian leadership overshadows the fundamental problems with America's military strategy in Afghanistan. Writing for AlterNet, Josh Holland nailed it when he observed the following: 'Ultimately, what the Rolling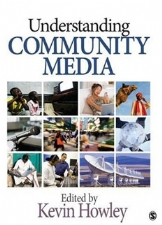 Stone story tells us is that even those tasked with carrying out Obama's Afghanistan policy know it's an exercise in futility. McChrystal and his aides are protecting his legacy against history's harsh judgment of what will prove an incoherent policy from its inception.' In essence, by focusing on McChrystal's insubordination, the press corps has turned a blind eye to the failure of a military solution to the situation in Afghanistan. This is not the first time that American press corps has conveniently avoided indications of a failed Afghan policy."
Access the complete essay at the weekly publication's Web site.
Kevin Howley is the editor of the recently published textbook, Understanding Community Media.
Back