Performance of Prof. Jay White and Armonia Nova Praised in Washington Post
June 30, 2010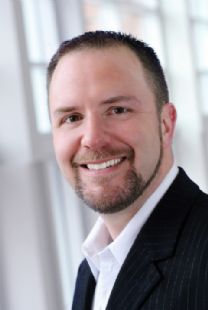 June 30, 2010, Greencastle, Ind. — "Allison Mondel's ethereal soprano, Marjorie Bunday's warm and pure-toned mezzo, and Jay White's alternation of supple tenor and focused countertenor (shifting registers as individual pieces required), blended beautifully in a recital of songs from roughly 1200 through the late 1400s," opines a Washington Post review of a Friday performance by Armonia Nova in Washington, D.C. Jay White, a member of the ensemble, is an assistant professor in the DePauw University School of Music.
"The program -- which interspersed works by well-known composers like the 14th-century Guillaume de Machaut and the 15th-century Guillaume Dufay with music by their contemporaries and chivalric songs by their 13th-century forebears -- found a welcome variety of tone and texture," writes the Post's Joe Banno. "In an anonymous duet, Dites, seignor, White and [soprano Jacqueline] Horner-Kwiatek created an operatic level of engagement (in a piece written 300 years before opera was invented), as did Mondel in a rendition of another score of unknown origin, S'on me regarde, that exuded erotic longing and fear of discovery."
The full review -- "Armonia Nova's arresting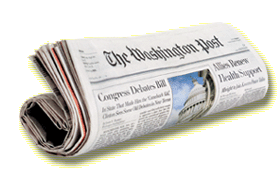 concert of early music at St. Mark's, Capitol Hill" -- can be found at the newspaper's Web site.
Armonia Nova performed at DePauw on March 13, 2010.
Learn more about Jay White in this previous story.
Source: Washington Post
Back