Founding of ESPN by Bill and Scott Rasmussen ('54 & '86) Recalled in Toronto Star
June 25, 2010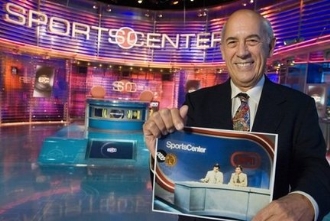 June 25, 2010, Greencastle, Ind. — ESPN, the cable sports network which was founded by two DePauw University graduates -- Bill Rasmussen '54 and his son, Scott '86 -- "rewrote the book on everything," according to the Toronto Star's Chris Zelkovich. He writes, "As summit meetings go, it wasn't exactly the Potsdam Conference. It was just former sports PR man Bill Rasmussen and son Scott meeting in a condo 32 years ago to map out their dream: a small network that would transmit sports broadcasts to fans in Connecticut. They decided to call it the Entertainment and Sports Programming Network." (at left: Bill Rasmussen; below: Scott Rasmussen)
The text continues, "That night, in Scott's condo, they discovered that for $1,250 a night they could beam five hours of sports across the U.S. Why think Connecticut when you can have the entire country for a few dollars more? Three months later, on Sept. 7, 1979, ESPN debuted and changed the television and sports worlds forever."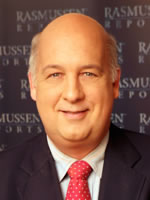 The columnist adds, "Back in 1979, sports on television consisted mainly of a few weekend games and nightly five-minute reports. By the time ESPN really hit its stride, sports dominated the television landscape and spawned dozens of sports channels."
Read the complete essay at the newspaper's Web site.
Bill Rasmussen's newest venture is College Fanz Sports Network, and his book, Sports Junkies Rejoice! The Birth of ESPN, was recently published in its first-ever paperback edition.
Scott Rasmussen is founder and president of Rasmussen Reports. The Washington Post recently called him "a driving force in American politics."
Back