Coach Bill Fenlon Quoted in Indy Star Story on Brad Stevens '99
July 4, 2010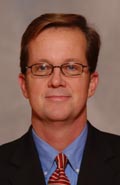 July 4, 2010, Greencastle, Ind. — An Indianapolis Star story on the recruiting gains experienced by the basketball program at Division I national runner-up Butler University and head coach Brad Stevens, a 1999 graduate of DePauw University, includes comments from Bill Fenlon, who coached Stevens as an undergraduate. "They can make you love them, Fenlon tells the newspaper. "And I don't think most other mid-majors can." (at left: Fenlon; below right: Stevens)
The article also quotes Butler assistant Micah Shrewsberry. As the Star's David Woods notes, Fenlon "coached Stevens in college and had Shrewsberry on his staff."
You'll find the complete text at IndyStar.com.
Last month, a half-hour program on FOX Sports Midwest focused on Stevens' success at Butler and included comments from Fenlon.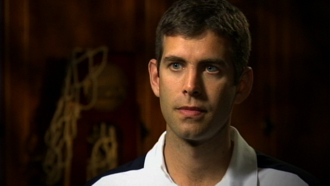 Brad Stevens was an economics major and Management Fellow at DePauw. On April 13, he returned to his alma mater to deliver the Robert C. McDermond Lecture.
Learn more about Stevens in this recent story.
Back