Prof. Clarenda Phillips '92 Receives ACE Fellowship
July 6, 2010
July 6, 2010, Greencastle, Ind. — Clarenda M. Phillips, associate professor of sociology at Morehead State University and 1992 graduate of DePauw University, will spend the 2010-11 academic year as an American Council on Education (ACE) Fellow at the University of North Carolina - Greensboro. Initiated in 1965, the ACE Fellow Program has provided professional development opportunities for more than 1,500 emerging leaders in higher education, including more than 300 who have become chief executive officers at colleges and universities.
Phillips will work directly with UNCG Chancellor Linda P. Brady, herself an ACE Fellow in 1997-98; provost and executive vice chancellor David H. Perrin; and other senior administrators.
"We are delighted to welcome Clarenda Phillips to UNCG for the 2010-11 academic year," says Brady. "The ACE program is the premier leadership development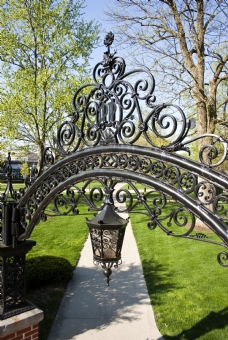 program in higher education today. As a former ACE fellow myself, I know this will be an exciting year of learning and discovery for Dr. Phillips. We look forward to learning from her as well."
"The senior administration, faculty, staff and students as well as the Greensboro community make UNCG the ideal placement for my fellowship," Phillips notes.
Phillips, who majored in sociology at DePauw, is chair of the department of sociology, social work and criminology at Morehead State, where she has also served as assistant provost. She earned her master's and doctorate in sociology at the University of Illinois at Urbana-Champaign.
An announcement notes, "Her research investigates the social factors that contribute to the resilience of African Americans, especially African American women, with an emphasis on social support networks and religiousness."
Read more here.
Also available is this previous article.
Back