Two Professors Co-Edit Wesleyan Anthology of Science Fiction
July 19, 2010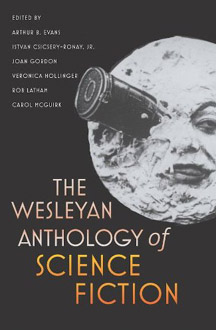 July 19, 2010, Greencastle, Ind. — Two DePauw University professors -- Istvan Csicsery-Ronay Jr., University Professor and professor of English, and Arthur B. Evans, Laurel H. Turk Professor of Modern Languages (French) -- are among the editors of The Wesleyan Anthology of Science Fiction. Published by Wesleyan University Press, the book "features over a 150 years' worth of the best science fiction ever collected in a single volume. The fifty-two stories and critical introductions are organized chronologically as well as thematically for classroom use."
A synopsis of the title adds, "The stories in this anthology have been selected and introduced by the editors of Science Fiction Studies, the world's most respected journal for the critical study of science fiction." Science Fiction Studies, which is published at DePauw, is co-edited by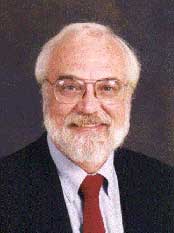 Professors Evans and Csicsery-Ronay Jr. (pictured, respectively, at right and below left)
"The table of contents is a Who's Who of genre giants, including Verne, Wells, Moore, Merril, Butler, Wilhelm, Stross, and Chiang," notes a starred review in Publishers Weekly. "Each story is accompanied by a short, informative biography of the author. No institutional library should be without this truly phenomenal volume, and non-academic readers will greatly appreciate the bargain-basement price on the trade paperback edition."
Learn more at Amazon.com.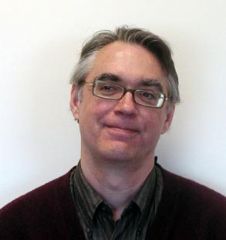 Art Evans has been called America's "Most Prominent Jules Verne Scholar" by Forbes magazine. He has edited acclaimed translations of Jules Verne's The Kip Brothers, The Mysterious Island, The Begum's Millions, Invasion of the Sea and The Mighty Orinoco. Learn more in this previous article.
Rain Taxi has called Istvan Csicsery-Ronay Jr., who authored the book The Seven Beauties of Science Fiction, "one of the most thoughtful and subtle academic critics of science fiction." The professor also co-edited Robot Ghosts and Wired Dreams: Japanese Science Fiction from Origins to Anime and serves as managing editor of Humanimalia, a refereed and selective online journal.
Back