Cas Mudde Appointed Nancy Schaenen Visiting Scholar in Ethics
July 20, 2010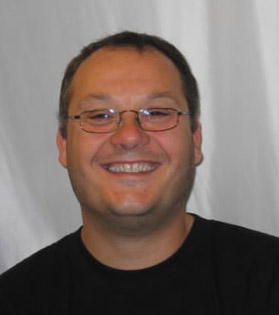 July 20, 2010, Greencastle, Ind. — Cas Mudde has been appointed Nancy Schaenen Visiting Scholar in Ethics and part-time visiting associate professor of political science for the 2010-11 academic year. Dr. Mudde spent the past year as a Visiting Fellow at the University of Notre Dame's Helen Kellogg Institute for International Studies.
Mudde received his master's and Ph.D. in political science from Leiden University in the Netherlands. He has worked at Central European University in Budapest (1998-99), the University of Edinburgh (1999-2002) and the University of Antwerp (2002-2010); at the latter he will remain a guest professor in the department of political science. He spent 2008-09 as a visiting professor at the University of Oregon.
He has published widely on topics such as political extremism, democratization in Eastern Europe, civil society, and Euroskepticism. His most recent book is Populist Radical Right Parties in Europe, which won the Stein Rokkan Prize for Comparative Social Science Research and was named a Choice "Outstanding Academic Title." Among his other publications are the co-edited mini-symposium "The Numbers We Use, The World We See" in Political Research Quarterly; the co-edited special issue "Deviant Democracies: Democratization Against the Odds" of Democratization; and the edited volume Racist Extremism in Central and Eastern Europe.
His current research involves several projects on populism, most notably the article "To the Left? To the Right? Populisms in Europe and Latin America Compared" and an edited volume on "Populism in Europe and the Americas: Threat or Corrective for Democracy?" (both with Cristóbal Rovira Kaltwasser). He will also be working on a new book manuscript,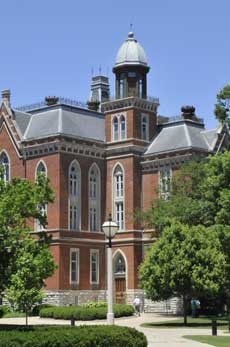 provisionally entitled "Defending Democracies: Liberal Democracies and the Extremist Challenges of the 21st Century," which addresses the fundamental question how liberal democracies can defend themselves without undermining their liberal democratic values. It will focus on a broad variety of extremist challenges, including radical right parties, Jihadist terrorists, anti-globalization activists, and the Animal Liberation Front.
At DePauw Professor Mudde will teach two courses: "The Radical Right in Europe" (Fall) and "Liberal Democracies and the Extremist Challenges of the 21st Century" (Spring).
Nancy Shelly Schaenen graduated from DePauw in 1951 and served as a member of the Board of Visitors from 1993-95 and as a member of the Board of Trustees from 1995-2003. She and her husband, Nelson Schaenen Jr., have provided a generous endowment to fund this visiting scholar position. The Schaenen Scholar in residence each year is a scholar-teacher in early or mid-career from any academic discipline.
Back