Prof. Tom Chiarella Contributes Cover Story on Bill Clinton & Haiti to New Esquire
July 11, 2010
July 11, 2010, Greencastle, Ind. — The cover story of the August issue of Esquire magazine, featuring the efforts of former President Bill Clinton to help Haiti rebuild from the January 12 earthquake, is the work of Tom Chiarella, visiting professor of creative writing at DePauw University. Chiarella, who is Esquire's fiction editor, traveled to Haiti to meet with with Clinton for the piece. The issue arrives on newsstands Tuesday.
Clinton told Chiarella he is committed to overseeing the rebuilding of Haiti. "I don't want to be naive," the former president states. "It's going to be a stretch. It'll be hard, but I'm excited about it. Enough so that after a couple of heart incidents and being sixty-three years old, I am prepared to spend three years on it. They want the right things for their country."
Read more at Esquire's Web site.
Also available is Professor Chiarella's blog,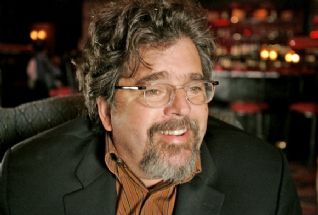 which mentions DePauw.
Tom Chiarella was part of a team that earned a 2009 national award from The American Society of Magazine Editors. He is the author of three books -- Foley's Luck, Writing Dialogue and Thursday's Game: Notes from a Golfer with Far to Go -- and his work was included in The Best American Magazine Writing 2009.
In June 2008, the professor was profiled in the Indianapolis Star. Details may be found in this previous story.
Back