Prof. Bob Steele '69 Offers Analysis of "Very, Very Close" Statements by Public Figures
July 13, 2010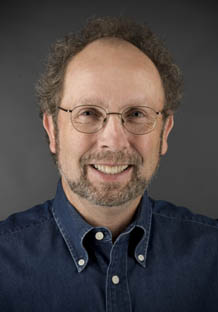 July 13, 2010, Greencastle, Ind. — In a Huffington Post look at recent examples of possible plagiarism, writer Jason Salzman turns for analysis to "one of the most respected ethicists in the journalism world, Prof. Robert Steele, who is the Nelson Poynter Scholar for Journalism Values at the Poynter Institute and the director of the Jane Prindle Institute for Ethics at DePauw University." Dr. Steele is asked to review a statement by U.S. Senate candidate Jane Norton, which Salzman says appears to be a near carbon copy of remarks once made by Gerald Ford.
Norton, a Republican from Colorado, stated, "I believe a government big enough to give you everything you want, is a government that's big enough to take everything you have." Ford once said, "A government big enough to give you everything you want is a government big enough to take from you everything you have."
"Norton's words are very, very close to the exact wording of the Ford quote and her expression of
this thought is almost verbatim to Ford's expression," Steele responds. "Norton should have attributed the statement to Ford. By not doing so, she claimed it as her original thought. That's wrong."
Access the full piece here.
A 1969 graduate of DePauw, Bob Steele is Phyllis W. Nicholas Director of the Janet Prindle Institute for Ethics and Distinguished Professor of Journalism Ethics. He has been called a "journalism treasure" by Steve Buttry of the American Press Institute.
Learn more about Professor Steele in this recent article.
Back