Early Praise for New Book by Matt Dellinger '97, Interstate 69
August 24, 2010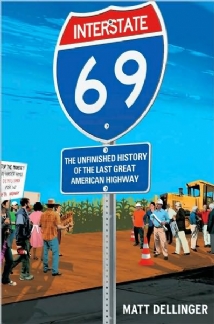 August 24, 2010, Greencastle, Ind. — Interstate 69: The Unfinished History of the Last Great American Highway, by Matt Dellinger, a 1997 graduate of DePauw University, is arriving in bookstores across the nation. Published by Scribner, the book provides "an enlightening journey through the heart of America," according to the publisher.

A synopsis states, "The 1,400-mile extension of I-69 south from Indianapolis, if completed, will connect Canada to Mexico through Michigan, Indiana, Kentucky, Tennessee, Mississippi, Arkansas, Louisiana, and Texas. This so-called 'NAFTA Highway' has been in development for two decades, and while segments are under construction today, others may never be built. Eagerly anticipated by many as an economic Godsend, I-69 has also been opposed by environmentalists, farmers, ranchers, anarchists, and others who question both the wisdom of building more highways and the merits of globalization. Part history, part travelogue, Interstate 69 reveals the surprising story of how this extraordinary undertaking began, introduces us to the array of individuals who have worked tirelessly for years to build the road -- or to stop it -- and guides us through the many places the highway would transform forever: from sprawling cities like Indianapolis, Houston, and Memphis, to the small rural towns of the Midwestern rust belt, the Mississippi Delta, and South Texas."
Ken Auletta, author of Googled: The End of the World as We Know It, states, "From the first page Matt Dellinger draws a compellingly written narrative that is not only hard to put down but is sweeping in its context. America's history, and its future, breathes in these pages."
Adds Pulitzer Prize-winning author and journalist Seymour Hersh (who presented an Ubben Lecture at DePauw in 1997), "Interstate 69 is about a road that doesn't exist, and probably never will, and we learn anew about small town America whose fortunes ebbed and flowed with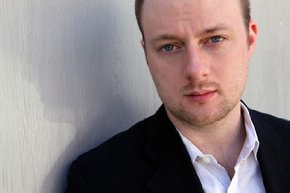 the advent of the superhighway. Dellinger has given us a new way to understand -- and enjoy -- our history."
Learn more, and order the book, at Amazon.com and Barnes & Noble.com.
Matt Dellinger, an English (writing) major at DePauw, has written for the New Yorker, the Atlantic, Oxford American, Smithsonian, and the New York Times, as well as the public radio program The Takeaway. He worked for ten years on staff at the New Yorker as an illustrations editor, the magazine's first-ever multimedia editor, and the producer and host of "The New Yorker Out Loud," the magazine's first weekly podcast.
Dellinger was a guest today on NPR's On Point. Audio of the program is accessible here.
Back