Prof. Bob Steele '69 Discusses "Plagiarism Problem"
July 15, 2010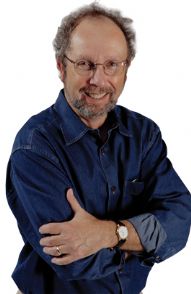 July 15, 2010, Greencastle, Ind. — A Denver Post article exploring plagiarism allegations against Scott McInnis, Republican candidate for governor of Colorado, includes analysis from Bob Steele, identified by the paper as "an ethics expert at DePauw University and the Poynter Institute."
McInnis is accused of using the words of others on several occasions, including in a Rocky Mountain News op-ed column which borrowed from a Washington Post piece authored by Daryl Plunk and Richard V. Allen. Plunk tells the Post that he gave McInnis permission to use the text without attribution, but Dr. Steele says that still constitutes plagiarism.
"Since the wording and the thoughts were published under someone else's byline, you have the plagiarism problem," the DePauw professor tells the Post. "It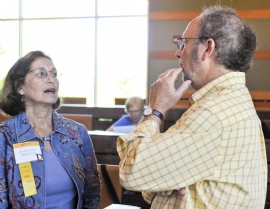 may be true that politicians at all levels use input from others in crafting guest columns, floor speeches, speeches on the campaign stump. What McInnis did was ethically wrong because he failed to attribute the wording and thoughts to Allen and Plunk."
Access the complete story at the Post's Web site.
A 1969 graduate of DePauw, Bob Steele is Phyllis W. Nicholas Director of the Janet Prindle Institute for Ethics and Distinguished Professor of Journalism Ethics. He was quoted two days ago in a Huffington Post look at recent examples of possible plagiarism. Read more here.
Source: Denver Post
Back