Kagan's Case for Cameras in the US Supreme Court Not Strong Enough: Prof. Jeff McCall '76
July 15, 2010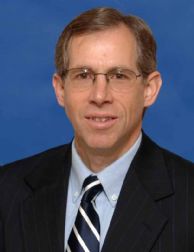 July 15, 2010, Greencastle, Ind. — "Supreme Court nominee Elena Kagan said in her Senate confirmation hearing that she supports televised coverage of the [U.S.] Supreme Court. Her basic argument focused on how inspiring it is to see the justices in action," writes Jeff McCall, professor of communication at DePauw University, in a newspaper op-ed. He quotes Kagan, then notes, "These comments are significant because Kagan says nothing about whether the ends of justice would be better served. She also says nothing about whether there is a compelling First Amendment or free press argument to support televised Supreme Court hearings."
The professor adds, "Kagan's rationale is emblematic of the rhetorical missteps made by the advocates of televising the court. They rely heavily on practical arguments that court hearings would make for good television shows, or that the broadcasts would provide helpful civics lessons for the public ... A major concern of opponents is how the presence of television cameras would alter the behavior of people involved in the proceedings. Noted communication theorist George Gerbner feared the impact of cameras in courtrooms, stating 'As every student of communication knows, when you change the audience, you change the proceeding.' When the audience could be millions of television viewers, it is hard to picture participants acting as they otherwise would."
Dr. McCall continues, Cameras have been allowed in a few state courtrooms -- notably California, Colorado, Florida and Wisconsin -- for decades. All 50 states now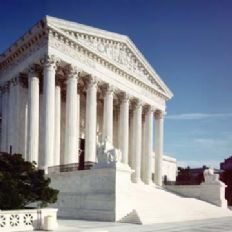 allow some form of access, many states provide exceptions and a number deny trial level access. Given the years of experience of television in state courts, it would seem the proponents of televised courts could point to states with the most courtroom access as places where the citizens are, indeed, more educated on courtroom matters."
You'll find the complete essay at College News.org.
A 1976 graduate of DePauw, Jeffrey M. McCall is the author of Viewer Discretion Advised: Taking Control of Mass Media Influences and has been cited in articles published by more than 100 newspapers. Last month, his comments appeared in the Los Angeles Times, Christian Science Monitor and Indianapolis Star. He also appeared on the May 24 edition of FOX News Channel's O'Reilly Factor, his ninth time on that program.
Source: Indianapolis Star
Back