'Winning Attitude' of Katie Holland '08 Noted by Newspaper
July 17, 2010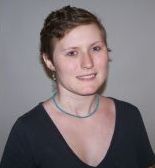 July 17, 2010, Greencastle, Ind. — "I feel that after this I can do anything and everything," Katie Holland tells the Telegraph of Alton, Illinois. Today's edition of that newspaper includes a feature on Holland, a 2008 graduate of DePauw University, who didn't let a cancer diagnosis keep her from earning a graduate degree and beginning her career.
"It just made me stronger," Holland states. "This gave me the confidence that I could do so many other things that I didn't know that I could before."
Gabrielle Greer writes, "After completing her undergraduate work at DePauw, Holland was one of eight students admitted to the marriage and family counseling program at the College of William & Mary in Williamsburg, Va. In August 2009, Holland began experiencing chest pains and swelling on her neck. She was diagnosed with Hodgkin's lymphoma, cancer of the lymphatic system, on Sept. 11, 2009, her first day of graduate school."
"I described my cancer as being a 'pesky cancer thing,'" Holland says. "I just thought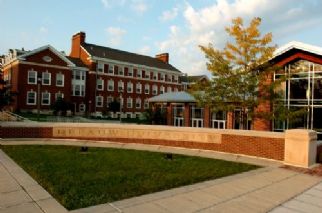 of my cancer as something I was going to get rid of and move on with the rest of my life."
The newspaper notes, "Despite the scores of appointments, hours of chemotherapy and side effects of the treatments, Holland graduated with a perfect 4.0 grade-point average this spring. She attended every class, saw every client, and never missed a day of work as a graduate assistant ... Katie traveled to Paris in June as a reward to herself for completing graduate school with honors and beating cancer. Now 25, Katie lives in her beloved Alton, where she will begin practicing as a marriage and family therapist."
You'll find the complete article, headlined "Winning attitude," at the Telegraph's Web site.
Back