Novelist & Prof. Nic Pizzolatto Discusses His Influences in Louisville Courier-Journal
July 25, 2010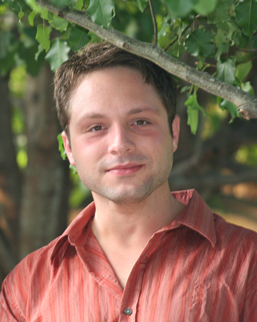 July 25, 2010, Greencastle, Ind. — "I take different masters for different kinds of work," Nic Pizzolatto tells the Louisville Courier-Journal. He is the subject of today's "Influences" column in the Kentucky newspaper, which notes "Pizzolatto, who teaches at Indiana's DePauw University, is the author of the acclaimed new novel Galveston."
"I think William Trevor and Alice Munro are the two best short story writers in the world," Pizzolatto declares. "As far as favorite, unique voices, I love Tom McGuane, Denis Johnson, Jim Harrison and Cormac McCarthy. Young, new guys I really like a lot now are Patrick Somerville, Benjamin Percy, Scott Lasser and Laird Barron. I've loved all their most recent books."
The assistant professor of English at DePauw adds, "As a pre-teen and teen I discovered the movies of the ''70s generation of filmmakers -- Scorsese, Coppola, Malick, DePalma -- and all of them influenced not only my visual imagination, but ways to use plot and circumstance to investigate these deeper human issues of faith, obligation, family, time, violence, etc. Later, I found French cinema, and both Jean-Pierre Melville and Jules Dassin have
influenced me."
Professor Pizzolatto also references the writers who inflienced him as a youth. You'll find the complete column at the Courier-Journal's Web site.
In a New York Times review published last Sunday, Dennis Lehane called Galveston "an often incandescent fever dream of low-rent, unbearable beauty ... Galveston empathizes with its characters to a degree I'm hard pressed to recall in another recent novel ... all are brought to life in the fullest blush of their frightened, addled humanity."
Nic Pizzolatto will make a presentation at DePauw on Wednesday, September 15, as part of the James and Marilou Kelly Writers Series. Learn more here.
Back