Wall Street Journal Story on Leaked Afghanistan Documents Cites Prof. Bob Steele '69
July 26, 2010
July 26, 2010, Greencastle, Ind. — In today's Wall Street Journal, a report by Jessica E Vascellaro notes, "Bob Steele, the director of the Prindle Institute for Ethics at DePauw University, said that if WikiLeaks founders are fashioning themselves as journalists, they should be more open and transparent about their methods."
Steele, a 1969 graduate of DePauw, is the University's Phyllis W. Nicholas Director of the Janet Prindle Institute for Ethics and Distinguished Professor of Journalism Ethics. He is cited in an article examining the leak of secret documents pertaining to the U.S. mission in Afghanistan.
"WikiLeaks, frustrated at the lack of splash of recent leaks on its whistle-blowing Web site, has rolled the dice to try to raise its profile by teaming up with news organizations in its latest dump of classified documents," reports Vascellaro. "The site's secretive founder Julian Assange surfaced in London on Monday to give a rare news conference as part of that new strategy. The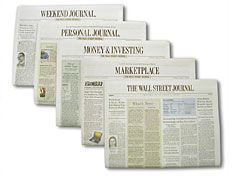 white-haired Australian computer hacker schooled a packed room of reporters on how to navigate the 76,000 documents just released, arguing they contained evidence of war crimes and could work as 'deterrents' to further abuses."
Access the complete text at the Journal's Web site.
Robert M. Steele is one of the nation's leading media ethicists and spent nearly two decades on the faculty of The Poynter Institute for Media Studies developing and leading seminars. Regularly quoted in news stories on issues of journalism ethics, Steele was most recently called upon by the Denver Post and CNN.com.
Source: Wall Street Journal
Back