DMS Insights President Chuck Miller '87 Adds Title of uSamp CRO
August 10, 2010
August 10, 2010, Greencastle, Ind. — Charles A. "Chuck" Miller, a 1987 graduate of DePauw University, has been named chief research officer (CRO) at uSamp, one of the world's fastest growing online sampling and panel companies. Miller will continue in his role as president of DMS Insights, which uSamp acquired from AOL in late June.
"As a founder of DMS and a pioneer in the online market research industry, Chuck Miller brings to uSamp a rare level of expertise in both sampling and market research services," says Matt Dusig, co-founder and CEO of uSamp. "In the newly created position of chief research officer, Chuck's experience as an end-user of data will help uSamp apply that knowledge to produce sample of unprecedented quality."
Today's announcement notes, "In addition to running DMS, Miller as CRO of uSamp will be involved in the company's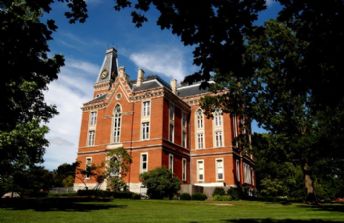 production and delivery of sample in ways that meet the needs of market research end-users, applying a higher level of science to achieve sample that is more statistically projectable and representative of given populations."
An economics major at DePauw, Chuck Miller co-founded DMS, a leader in online research, in 1995. Miller serves on five market research boards and is past chair of the graduate school advisory board for the University of Wisconsin's A.C. Nielsen Center for Marketing Research.
Read more at Yahoo! Finance.
Back