Junior's Summer Experience with Non-Profit Featured in Newspaper
August 12, 2010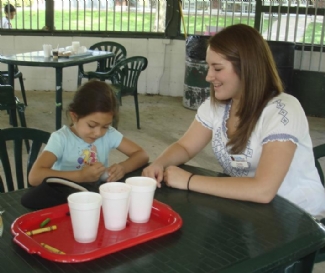 August 12, 2010, Greencastle, Ind. — An article in Indiana's Logansport Pharos-Tribune spotlights the work of the Growing Local Opportunities for Volunteer Experience program or G.L.O.V.E., which is administered by the Cass County Community Foundation. It links college students with not-for-profit organizations in the area.
"Caroline Sholty, a past Lilly Community Endowment finalist, will be a junior at DePauw University where she majors in psychology," the newspaper reports. "Caroline returned to Logansport this summer to pursue an internship with Reading Railroad. She is also using this opportunity to apply for the GLOVE award. She volunteers about 24 hours a week for Reading Railroad, where her duties include planning and implementing activities for the literacy center program that helps promote literacy in young children. However, she likes the hands-on work with the children the best."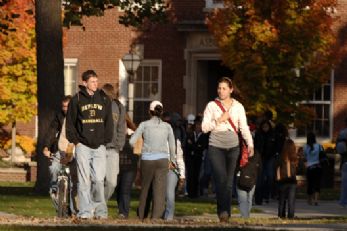 Sholty says, "I like to see how this affects others, especially the children."

The article adds, "After college she plans on working with families as a therapist and this experience is giving her an opportunity to sharpen those people skills she will need."
You'll find the complete story at the Pharos-Tribune's Web site.
Back