Prof. Bob Steele '69 to Receive Society of Professional Journalists' Highest Honor
August 14, 2010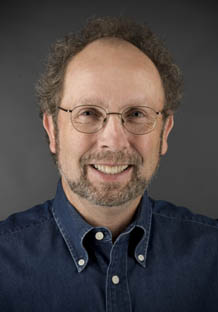 August 14, 2010, Greencastle, Ind. — Bob Steele, Phyllis W. Nicholas Director of DePauw's Janet Prindle Institute for Ethics and the University's Distinguished Visiting Professor of Journalism Ethics, has been named a Fellow of the Society of Professional Journalists. Being named a Fellow of the Society is the highest honor SPJ bestows upon a journalist for extraordinary contributions to the profession.
Steele and fellow honorees Ernie Pyle and Sydney Schanberg will be recognized October 5 during the 2010 SPJ Convention & National Journalism Conference in Las Vegas.
A 1969 graduate of DePauw, Bob Steele is one of the nation's leading media ethicists and joined the University's faculty in Fall 2008. He also serves as the Nelson Poynter Scholar for Journalism Values at the Poynter Institute in St. Petersburg, Florida.
Called a "journalism treasure" by the American Press Institute, Dr. Steele has authored articles, case studies, and handbooks for a number of professional organizations and academic journals. He co-authored Doing Ethics in Journalism, which was published by SPJ.
After receiving a bachelors degree in economics from DePauw, Steele earned his masters in television-radio from Syracuse University and a doctorate from the University of Iowa. He served in the U.S. Army from 1969-72, including 10 months as a Signal Corps officer in Vietnam.
Professor Steele began his professional career in Bangor, Maine, in 1973 as a news reporter for WLBZ-TV. He spent a decade as a reporter, executive producer and news director in Maine, Wisconsin and Iowa. He taught ethics, reporting and media law for five years in the department of journalism at the University of Maine. He also served on the advisory board for DePauw's Eugene S. Pulliam Center for Contemporary Media and received an honorary Doctor of Journalism degree from his alma mater in 2007. He was also awarded an honorary Doctor of Humane Letters degree from Emerson College in Boston.
Founded at DePauw University in 1909 as Sigma Delta Chi, SPJ promotes the free
flow of information vital to a well-informed citizenry; works to inspire and educate the next generation of journalists; and protects First Amendment guarantees of freedom of speech and press.
For more information on Bob Steele's honor, click here or access an article in Greencastle's Banner-Graphic.
Steele appeared in the July 27 edition of the NBC Nightly News in a story about the release of about 90,000 secret U.S. military documents related to the American mission in Afghanistan. Learn more in this recent story.
Back