Reich and Stoffregen Claim Top Regional Awards
May 24, 2010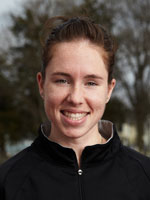 May 24, 2010, Greencastle, Ind. — DePauw senior Lauren Reich has earned the U.S. Track and Field and Cross Country Coaches Association Great Lakes Outdoor Track Athlete of the Year and head coach Kori Stoffregen was tabbed the region's top women's coach. The complete release is available here.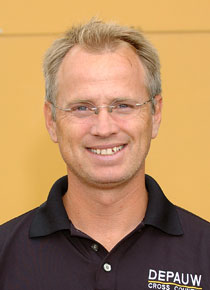 Reich (left), from Mesa, Ariz., won 2010 Southern Collegiate Athletic Conference titles in the 800 meters, 1,500 meters, and 5,000 meters, the last two in school-record fashion.
Her top 1,500-meter time of 4:26.61 ranks her as the 10th-fastest performer in Division III history in the event. She ranks second in the 1,500 meters and fifth in the 5,000 meters nationally heading into the NCAA Division III Outdoor Track & Field Championships.
Stoffregen, in his 14th year at DePauw, Stoffregen (right) led the Tigers to a runner-up showing in the SCAC. DePauw has four entries into the NCAA Championships this year.
The duo earned similar honors during the indoor season.
Follow DePauw Athletics on Twitter | Become a Fan of DePauw Athletics on Facebook
Back