International Students Can Expect 'Hoosier Hospitality' in Greencastle
August 16, 2010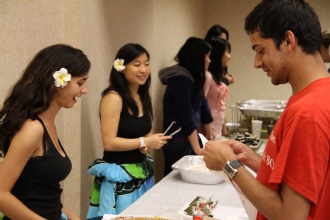 August 16, 2010, Greencastle, Ind. — "In just a few days, 87 excited students from more than 24 different countries will arrive in Greencastle to start their college careers at DePauw University," notes today's edition of the Banner-Graphic. "For the past three years, local families in Putnam County have served as family friends to international students in Hoosier Hospitality. New and previous Hoosier Hospitality families are invited to take part in the program with this new group of students."
The article notes, "This is a great opportunity for youth to be exposed to new cultures and customs. For most of the students this will be their first time living in the United States and so far away from home. A warm welcome into the Greencastle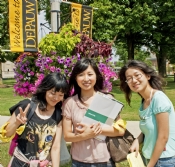 community will greatly enhance their experiences and ability to be productive and happy members of the community."
Read more at the newspaper's Web site.
Further details on the Hoosier Hospitality program can be found by clicking here.
Prospective students are invited to visit DePauw's Office of Admission online.
Back