Pair of Tigers Compete at Hooters Team Championship
August 5, 2010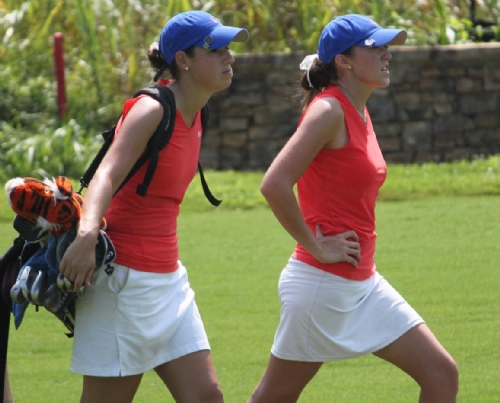 August 5, 2010, Dahlonega, Ga. — DePauw rising juniors Taylor Beaty and Kelly Gaughan competed at the Hooters Women's Collegiate Team Championship and finished in a tie for 44th overall and second among the six Division III pairs competing. The tournament was held at the Acahsta Golf Course.
The tournament was broken down into three different competitions including alternating shot, best ball and team stroke.
In Tuesday's alternate shot play, the DePauw duo shot an 83 which was tied for 38th.
During yesterday's best ball play they shot a 73 with three birdies to move into 35th place overall. They then wrapped up play today by shooting a combined 169.
Complete coverage of the tournament is available here.
Follow DePauw Athletics on Twitter | Become a Fan of DePauw Athletics on Facebook
Back