Whitney Guthrie '06 Headed to Chile as a Missionary
August 19, 2010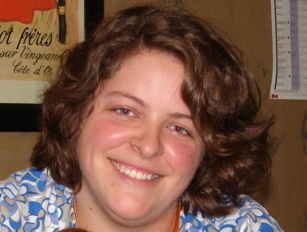 August 19, 2010, Greencastle, Ind. — Whitney Guthrie, a 2006 graduate of DePauw University, "believes that most everything that has happened to her in her 26 years of life has been preparation for what ever will happen in the next three," notes the Evansville Courier & Press. "On Monday, she leaves for Santiago, Chile, where she will be a three-year missionary in a 53-year-old global ministry called 'Operation Mobilization.' In that South American city of more than five million people, Whitney will assist in the training of prospective missionaries who will come through the program 12 at a time for a nine-month period of intensive instruction," reports Judy Jenkins.
"I feel that my life has triangulated to this point," Guthrie tells the newspaper.
The Indiana newspaper notes, "While in college at DePauw University in Greencastle, Ind., she majored in Spanish and spent nine months studying in Spain. Those experiences showed her that her bond with family is so strong it isn't threatened by being far away. It also gave her the opportunity to fluently speak Spanish, which is the language of Chile.After college graduation, Whitney for two years was on the staff of the Peace Learning Center in Indianapolis, where she absorbed invaluable lessons in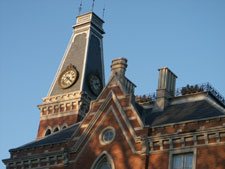 conflict resolution and peace building. All of these experiences contributed to this next chapter of her life, as has her work in the national Young Life ministry to adolescents."
"I just know that I'm following what God has planned for me now," Guthrie declares. "That's pretty exciting."
Access the complete story at the paper's Web site.
Back