"Leading Insurgent Pollster," Scott Rasmussen '86 Featured in Wall Street Journal
August 21, 2010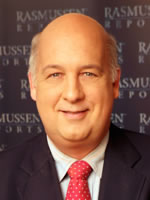 August 21, 2010, Greencastle, Ind. — "Thanks to the shifting tectonic plates of American society, polls have come to dominate our politics as never before, and Mr. Rasmussen is today's leading insurgent pollster," notes today's Wall Street Journal, which includes a feature article on Scott Rasmussen and his polling firm, Rasmussen Reports. "A co-founder of the sports network ESPN as a young man, now, at age 54, he's a key player in the contact sport of politics," writes John Fund.
Rasmussen, a 1986 graduate of DePauw University, believes "that the political and media elites have misread the tea party," Fund reports. "He believes this strongly enough that he's teamed up with Doug Schoen -- a pollster for both President Bill Clinton and New York Mayor Mike Bloomberg -- to publish a new book that will seek to explain the movement's significance. Mad as Hell will be out early next month."
The Journal's piece points out, "Rasmussen correctly predicted the 2004 and 2008 presidential races within a percentage point ... Early this year, Mr. Rasmussen delivered the first early-warning sign that Scott Brown would change the direction of American politics." The pollster sees, in Fund's words, "a division between what he calls the Mainstream Public and the Political Class."
"The major division in this country is no longer between parties but between political elites and the people," Rasmussen tells the Journal. He predicts, "This will be the third straight election in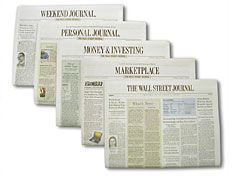 which people vote against the party in power. The GOP will benefit from that this year, but 75% of Republicans say their representatives in Congress are out of touch with the party base. Should they win big this November, they will have to move quickly to prove they've learned lessons from the Bush years."
Access the complete piece by clicking here.
Scott Rasmussen is founder and president of Rasmussen Reports. With his father, Bill, a 1954 DePauw graduate, he co-founded ESPN. The Washington Post recently called him "a driving force in American politics."
Back