Wall Street Journal Reviews New Book by Matt Dellinger '97
August 25, 2010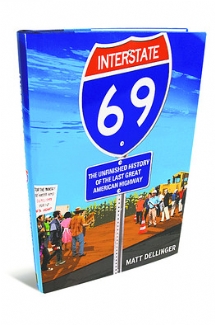 August 25, 2010, Greencastle, Ind. — The new book by Matt Dellinger "is more than the story of a road,"notes today's Wall Street Journal "Bookshelf" column. "Interstate 69 is an American-civics reality show, featuring pitched battles among special interests, grass-roots activists, environmentalists, politicians and Beltway bandits. Through it all the author, a former editor at the New Yorker, sticks to the narrative and remains largely apolitical."
Dellinger, a 1997 graduate of DePauw University, tells the story of what "could be the last great interstate built in America." Discussed and debated for two decades, I-69 would connect Canada to Mexico through Michigan, Indiana, Kentucky, Tennessee, Mississippi, Arkansas, Louisiana, and Texas. The book tells the story of how the drive to build the roadway, and of the forces that staunchly oppose its construction.
"At this point, I-69 exists primarily in the form of plans and proposals," writes the Journal's Mary Anastasia O'Grady." A few short stretches are being worked on in places like Memphis and Indianapolis. But will the highway ever be completed? It depends on whom you ask, especially in these straitened times ... On the same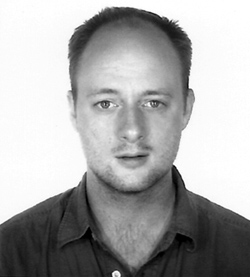 day that Indiana broke ground for I-69 outside Indianapolis in 2008, the Texas Department of Transportation 'announced that its I-69 segments would follow existing roads as much as possible,' Mr. Dellinger says. If that plan for I-69 were followed elsewhere, many opponents might drop their objections. Such a move might also help address I-69's biggest pothole: a shortage of federal dollars."
Read the complete review, "Unpaved, Good Intentions," at the newspaper's Web site.
Learn more about Matt Dellinger and Interstate 69: The Unfinished History of the Last Great American Highway, which was published yesterday by Scribner, in this story.
Dellinger was a guest yesterday on NPR's On Point. Audio of the program is accessible here.
Back