Col. Eli Lilly (1856) Joins Governor's 'Hoosier Heritage Gallery'
August 28, 2010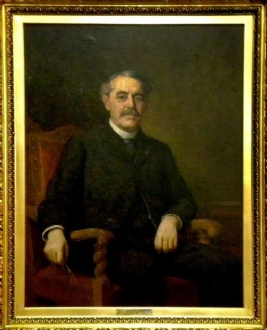 August 28, 2010, Greencastle, Ind. — A portrait of Colonel Eli Lilly -- chemist, founder of the international pharmaceutical company Eli Lilly and Company, and member of the University's Class of 1856 -- has been added to the Hoosier Heritage Gallery, which adorns the south wall of Indiana Governor Mitch Daniels' office.
An announcement from the governor's office notes, "Lilly is the founder of Eli Lilly and Company, an international pharmaceutical corporation headquartered in Indianapolis. He moved to Indiana in 1852 and attended Indiana Asbury College (now DePauw University)." He later worked at Jerome Allen's Greencastle drug store. "After opening his own drugstore in 1860, Lilly enlisted in the Union Army during the Civil War. In 1864, he was captured by the Confederate Army and was released the following year during a prisoner exchange. Upon returning to duty, he was promoted to colonel. After returning to Indianapolis, Lilly opened 'Eli Lilly, Chemist' in 1876, the business that would one day become Eli Lilly and Company. The business grew to become one of the world's most-respected pharmaceutical companies,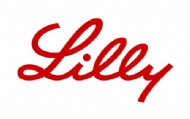 and with its success, Lilly became an active civil leader and philanthropist."
Read more by clicking here.
Back